Aug 5 2009
We are very pleased to announce SIP Organic Infusions has arrived at our herb farm, home of Southern Light Herbs in Maldon, Central Victoria.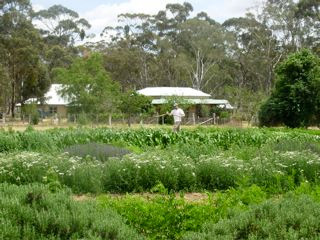 Over the last 18 years, Southern Light Herbs has worked to promote the growth of organic herb production in Australia. Today, supported by our wonderful network of over 40 dedicated growers, we grow, process and proudly distribute a diverse range of premium Australian quality organic teas, medicinal and culinary herbs to our loyal customers within the health food, wholefood and natural therapies sectors.
Having admired and supplied herbs to SIP Organic Infusions from its very beginning, we now welcome the opportunity to take a role in its future journey. SIP's unique blends, premium organic teas and elegant packaging focused on the the desires of Australia's tea lovers, greatly compliments our current enterprise and shall provide further opportunities for Australian growers. We look forward to selecting the very finest of each season's crop for inclusion in SIP's products and hope you enjoy this freshness of colour, aroma and flavour. In addition to providing SIP's current products, we have a number of our own delicious teas which we are keen to introduce to you a little later this year. So keep an eye on the website www.sipteas.com.au!
On the practical side, we are ready to take your order today! So please feel free to call, email or fax us on the contact details listed below. Although our stock of canisters is quite low until the new shipment arrives, all teas are available in the lovely retail refill boxes and foodservice bags. Your support and patience during this transitional period would be greatly appreciated.
Sales & Administration.
Natalie Greenwood & Michael Brouwer
Phone: 03 5475 2763 Fax: 03 5475 1477
Email: info@southernlightherbs.com.au OR askus@sipteas.com
website www.sipteas.com.au
We would like to take this opportunity to sincerely thank Melinda and Todd for their support and assistance and wish them all the very best in all their future endeavors.
Kind regards
Natalie & Michael